Welcome to the Session Beat website. We hope you enjoy your visit.
Session Beat are a 5 piece band that play mostly a mix of Traditional and Contemporary Scottish and Irish Music. We travel throughout Ireland playing, no gig is too big or too small. So give us a shout via our email if you want to book us or find out anything else you would like to know.
Visit our YouTube Channel, click on the link below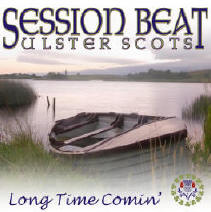 Don't forget our new CD now on sale, Long Time Comin'. You can get your copy at any of the gigs we play at, or through our Web Store, just click on the link above.
Please leave us a wee comment on our guestbook before you go. We would love to hear from you.